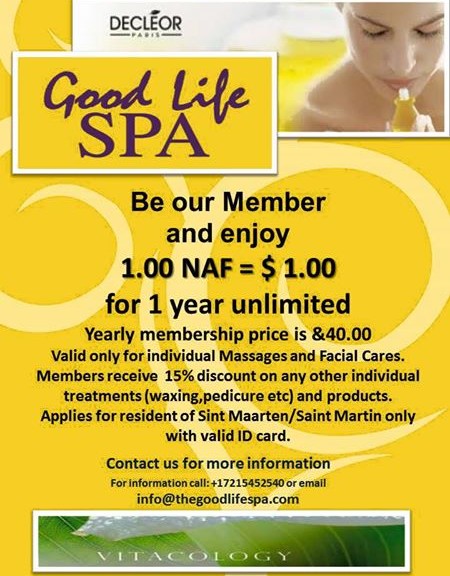 The Good Life Spa has been thinking how to show their appreciation and support the well being of their clients. They decided to honor your loyalty and bring attention for awareness with a new, special MEMBERSHIP PROGRAM!
For a little amount of money, $40 a year, you are entitled to get your dream prices, 1.00Naf= $ 1.00.
This promotion had a remarkable demand during 2016, now it will be permanent for Members.
Sign up for the MEMBERSHIP PROGRAM today and receive the price of your dreams for a year.
Please ask for more information about the details .
?LIVE TO RELAX…RELAX TO LIVE
?
Terms and conditions applies